Guinness Ale & Steak Pie Recipe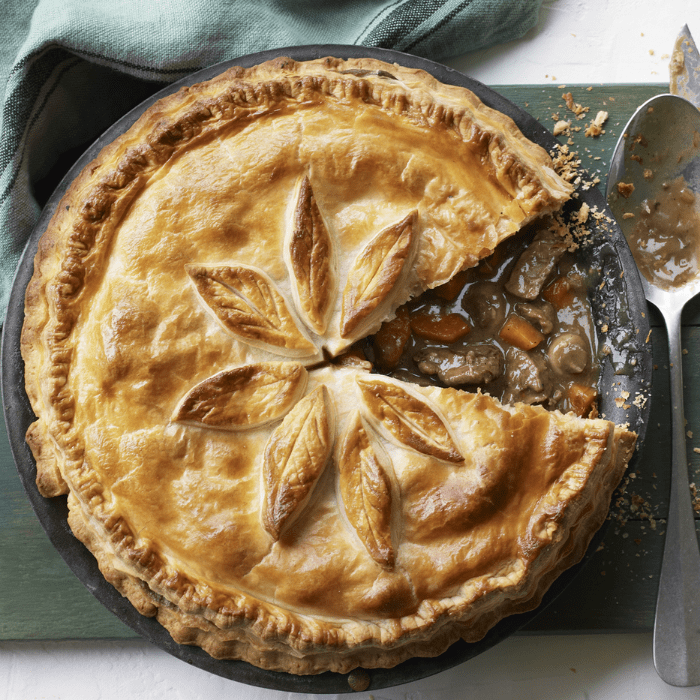 Use our Guinness Ale & Steak Pie Recipe Sachet to create a delicious, rich and comforting, homemade Steak & Ale Pie. with the essence of real Guinness, this is a pub classic sure to please everyone around the table.

What'll you need
1 tbsp vegetable oil
450g casserole steak (cubed)
1 onion (diced)
200g button mushrooms
300ml water
Pastry roll, 1 egg (beaten)
The Method
Preheat the Conventional oven to 170ºC
Add 1tbsp. of oil to a preheated pan. Fry beef & onions in the pan on a medium heat until brown then transfer into a casserole dish with the mushrooms.
Blend the contents of the sachet with 300ml water and add to the dish - for extra ale flavour add a splash of Guinness.
Cover with foil and cook for 1 1/2 hours or until beef is tender. Place in a pie dish and leave to cool.
Top with pastry, egg wash and cook until golden brown.