Fish Tacos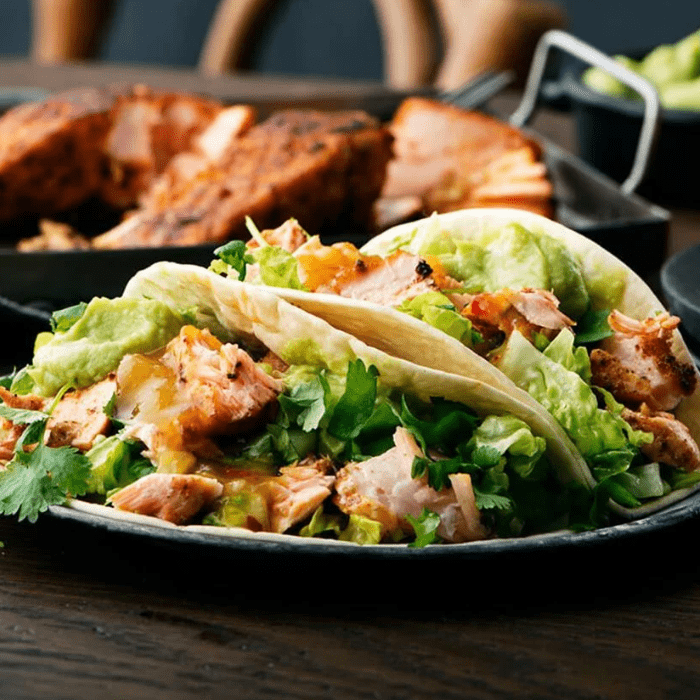 10 Mins Prep Time | 10 Mins Cook Time | 9 Ingredients | Mild Spice
Give fish tacos a go! Spiced with our delicious taco seasoning and topped with fresh cucumber and avocado for the perfect accompaniment .
What You'll Need
How To Prepare
Set the oven to 200 ° C.
Put the fish in a greased ovenproof dish and season with taco seasoning. Cook in the oven for 15-20 minutes. 
Take out the salmon when it is ready and shred with two forks
Crop the coriander, dice cucumber and slice avocado 
Heat tortillas and fill with salmon and top with salad ingredients
Serving suggestions
Swop out the fish for a plant based altnerative or even lots of veggies for a perfect meat-free meal. Why not try adding taco sauce for an extra hit of flavour.