World Pasta Day 25th October 2022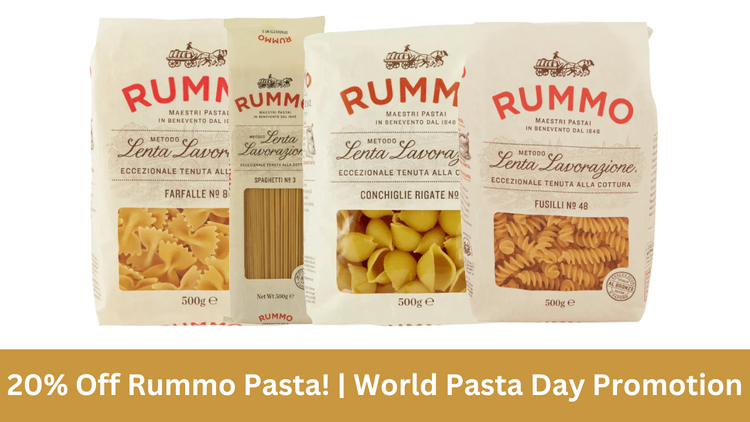 What is World Pasta Day?
World Pasta Day is an awareness day that has been celebrated since 1995. With a vision to spread the knowledge of pasta, experts from all over the world came together to discuss the glories of the noodle. This is when World Pasta Day was born. Now known as The World Pasta Congress, the organisation uses World Pasta day to encourage people to try new pasta as well as providing useful information.
How To Celebrate World Pasta Day?
It's easy to celebrate World Pasta Day, simply eat pasta! Here are some other ways you can celebrate World Pasta Day;
Host a World Pasta Day Party - Invite friends and family over and cook up a delicious pasta meal!
Try Making Homemade Pasta - Making homemade pasta can be time consuming and you may not have the equipment to do so, however if you have both we couldn't recommend trying this enough!
Try a Different Type of Pasta - Always eat spaghetti, or haven't eaten penne in years, mix it up this World Pasta Day.
Can I buy Pasta From Good Food Company?
Yes, we stock luxury pasta brand Rummo and all our pasta is priced the same and comes in 500g bags. Click the Links below to get your pasta! Don't forget to use the code "PASTA20" for 20% off this World Pasta Day!
Rummo Conchiglie Rigate Pasta Shells 500g - £1.79
Rummo Fusilli Pasta 500g - £1.79
Rummo Farfalle Pasta 500g - £1.79
Rummo Spaghetti Pasta 500g - £1.79
Fun Fact! - There are over 600 shapes of pasta known to man!